Studio
Studio fotografie van Jan-Clemens Lampe.
Studio fotografie is een substantieel onderdeel van zijn fotowerk.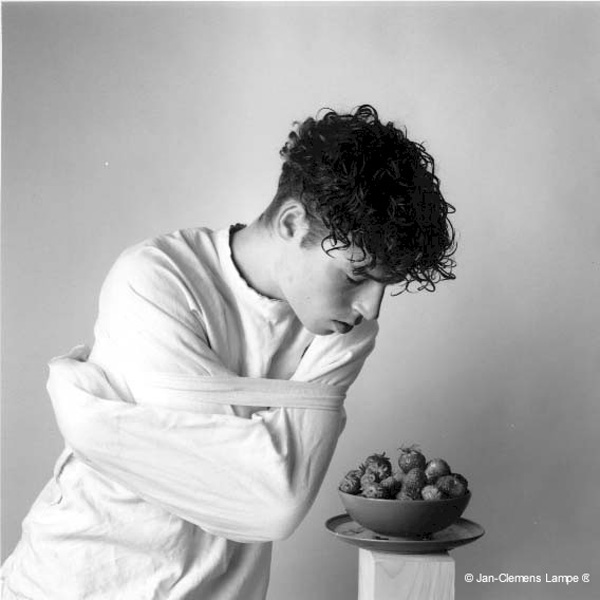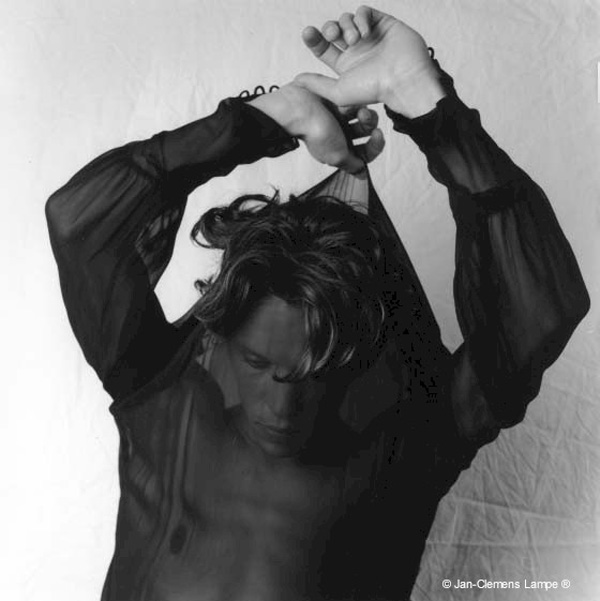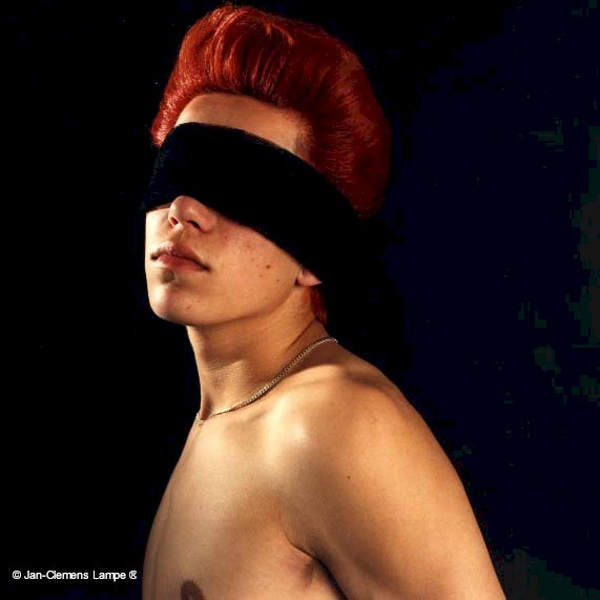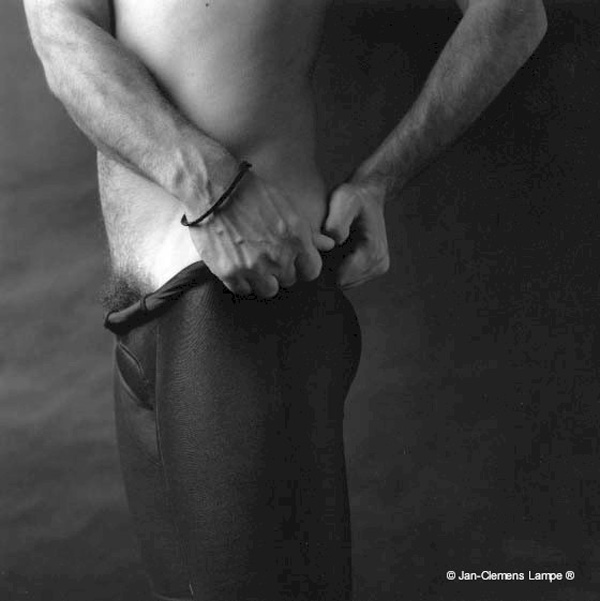 Foto's © Jan-Clemens Lampe ®
Meestal wordt in zwart/wit gefotografeerd, zodat het beeld tot de essentie wordt teruggebracht.
De gefotografeerde personen zijn gevraagd op hun uitstraling; het zijn geen professionele modellen, wel soms acteurs.
In de studio wordt vaak gefotografeerd met de Hasselblad 503cx camera op Kodak TMX zwart/wit film.
Kodak kleinbeeld films werden gebruikt bij de opvolgende modellen Minolta cameras en later met Nikon D700 camera.
Zoals ook bij de portretfotografie wil hij de personen langer kennen, zodat er over en weer een interactie ontstaat tijdens de fotosessies.
Speciaal dit soort sessies vraagt om een basis van een onderling vertrouwen en samenwerking.
Resultaten van dit genre fotografie zijn te zien geweest op een aantal foto-exposities.
Ook zijn uit deze sessies enkele
postcards
uitgebracht.
Foto's worden gepubliceerd op de website van Jan-Clemens Lampe www.janclemenslampe.nl , gesorteerd in sub-categorieën.
Zie in linker kolom
.
Zie

overzicht

onderaan
(English)
Studio photography by Jan-Clemens Lampe
Studio photography is a substantial part of his photo work .
Mostly he shoot in black and white, so the image is brought back tot the essence
The photographed people are asked for their charisma; they are not proffesional models. Some of them are actors.
In the studio, photographs are often taken with the Hasselblad 503cx camera on Kodak TMX black and white film.
Kodak 35mm films were used with subsequent models of Minolta cameras and later with Nikon D700 camera.
For the same reason as with portrait photography he wants to know the persons for a longer period, so there will be a good interaction during the shooting sessions.
Especially this kind of sessions ask for a basis of mutual trust and cooperation.
Results of the model photography have been seen on several photo exposition.
Some of the photographs have been published as
postcards
Photos are published on Jan-Clemens Lampe's website www.janclemenslampe.nl, sorted in sub-categories.
See left column.
See overview below